"I believe that through my dual background in music and dance I can bring an innovative perspective to our school's role in Newtown as well as exciting collaborative opportunities for the studio." ~ Tory Gozzi
Tory Gozzi, Artistic Director, Ballet & Voice Teacher holds a Master of Music in Voice Pedagogy and Performance from Westminster Choir College and a Bachelor of Arts in Music from Belhaven University. She has sixteen years of dance training and has studied classically with Marsha Ismailoff Mark, Jennifer Johnston, Shamil Yagudin, Laura Morton, Betsy McMillan, Krista Bower, Erin Rockwell, Belhaven University, Ballet Magnificat!, American Academy of Ballet, and Alvin Ailey American Dance Theatre. Tory is an ABT® Certified Teacher, who has successfully completed the ABT® Teacher Training in Pre-Primary through Level 5 of the ABT® National Training Curriculum and has teaching certification in the Vaganova Method through Open World Dance Foundation. She has performed as a principal dancer with NCCB, the Malenkee Ballet Repertoire Company, and the Danbury Music Centre; roles include Cinderella, Sugar Plum Fairy, Dew Drop Fairy, Snow Queen, Arabian Queen, Clara, and Ribbon Candy. She has served as an adjunct at Christian Academy of Dance in Killingworth, The Bridge Christian Creative Arts Center in Danbury, and NCCB, teaching ballet, pointe, partnering, and repertoire.
Tory has also done professional vocal work in the Connecticut and New York region for over twelve years and works as cantor and choir director at St. Marguerite Bourgeoys in Brookfield, Connecticut. She has taught private voice lessons for eight years now after working under the tutelage of Dr. Christopher Shelt and Dr. Christopher Arneson for five years. Her private voice instructors include Carolann Page, Dr. Christopher Shelt, Pamela Hoffman, Anne Gray, Gena Everitt, Aaron Odom, and Elizabeth Richardson. She has studied vocal and choral pedagogy, music theory, composition, European diction, International Phonetic Alphabet, and musicianship and has a broad repertoire in classical, Broadway, and contemporary styles; she is a full member of the National Association of Teachers of Singing (NATS); and she also holds a teaching certification in contemporary commercial music styles through Shenandoah University's CCM Vocal Institute (Somatic Voicework™ – The LoVetri Method).
Through Belhaven she was privileged to take part in a partnership arts program that took international music/dance ministry trips to various cultures around the world; through this partnership, she worked in the African countries of Zambia and Uganda and in the South American country of Peru. While at Westminster, she was privileged to participate in the Symphonic Choir with whom she sang Brahms' Requiem at Verizon Hall in Philadelphia and The Messiah at Lincoln Center and The Resurrection Symphony at Carnegie Hall in New York. She has performed in Tosca with New Jersey Opera, Alcina with Westminster Opera, and The Old Maid and the Thief and The Gondoliers with Belhaven Opera.
Jennifer Johnston Cebry, Ballet Teacher is the former artistic director of NCCB. She studied under Marsha Ismailoff Mark, Ballet Master George Volodine, Mrs. Mark's mentor, and Shamil Yagudin, Master Teacher of the Bolshoi Ballet. At sixteen, she became Mrs. Mark's assistant and performed as a principal dancer and lecturer with the Malenkee Ballet Repertoire Company. She obtained her Vaganova Certification under Cunova and Kolpakova at the Philadelphia School of the Performing Arts and attended Montana University for The New York Ballet Connection where she obtained certification through A Very Special Arts for teaching children with special needs. In 1996 she was awarded a full scholarship to Alvin Ailey American Dance Center in New York, and in 2008 she received a certificate of merit from the Finis Jhung Teachers Workshop at Ailey. She has performed as a principal dancer in numerous productions of Ballet Miniature and in actress Susan St. James' narrative of Peter and the Wolf as well as in Ballet Stars of Moscow, Nutmeg Opera Company, and Danbury Music Center's Nutcracker as Sugar Plum Fairy. In 2005 she became an Associate Choreographer and, in 2009, Assistant Production Manager under Artistic Director Arthur Frederic for Danbury Music Centre's Nutcracker. A life-long resident of Newtown she is also involved in community activities that promote the arts. In 2002 she wroteProposal for the Arts and presented it to the Ad Hoc Fairfield Hills Master Plan Committee. In 2004 she served as Chairperson of the Ad Hoc Cultural Arts Study Committee who presented its proposal to the Selectmen and Legislative Council who adopted Newtown's Cultural Arts Commission of which she currently serves as chairperson. She currently runs the HealingArts Center in Newtown following the Sandy Hook School Shooting.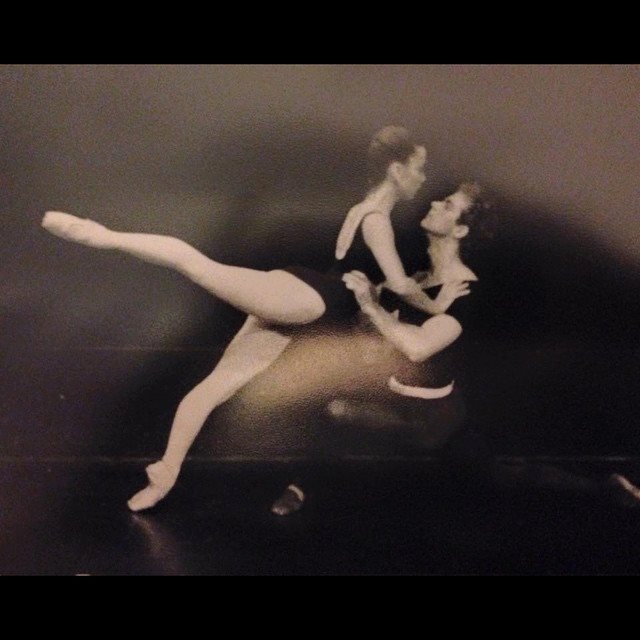 Todd Hall, Guest Artist (Level 5, 6, Elective, Adult Ballet)

began dancing in Rhode Island, at the age of ten, with the Festival Ballet. One of his earliest roles was that of young Fritz, Clara's brother, in The Nutcracker. Todd trained at the School of American Ballet in New York City, as well as at the Joffrey Ballet School, and the School of the Boston Ballet. He has performed with the Bos

ton Ballet and the Washington Ballet, among others, and has been a guest artist with a number of ballet companies in the United States, dancing such roles as Albrecht in Giselle, the Prince in Swan Lake, the Cavalier in The Nutcracker, and Franz in Coppelia. Todd currently teaches and choreographs extensively throughout the Northeast and overseas.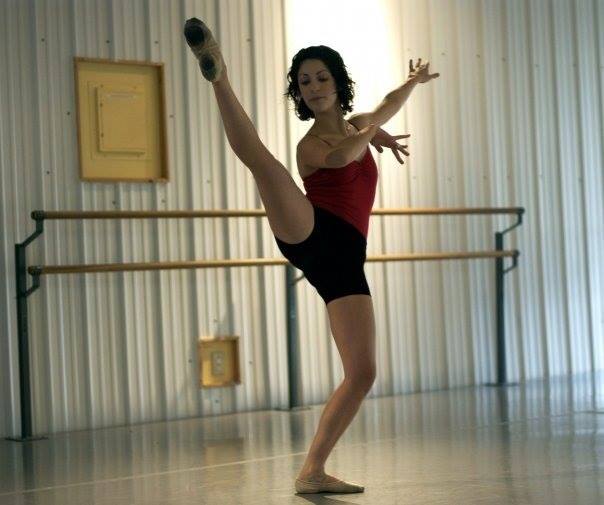 Elizabeth Cox, Guest Artist (Level 2 & 3)

began her early training at the School of Performing Arts in New Milford, Connecticut under the direction of Arlene Begelman and Robert Maiorano. She later continued her studies at Fineline Theatre Arts in New Milford and worked exclusively with Broadway veterans Elizabeth Parkinson, Scott Wise and Mary Ann Lamb. She spent summers dancing at the Pittsburgh Ballet T

heatre, North Carolina School of the Arts and the Central Pennsylvania Youth Ballet. Professionally, Elizabeth has danced as an ensemble member in the Radio City Christmas Spectacular at Radio City Music Hall and for the renowned modern dance company, Momix. She can be seen in Darren Aronofsky's, The Black Swan, and on the cover of the 2009 'Green Issue' of the New York Times Magazine. As a freelance artist, Elizabeth assists Broadway veteran Mary Ann Lamb throughout the tri-state area and has worked on various projects with Adam Battlestein's Catapult Entertainment, which appeared on season eight of America's Got Talent. In 2015, Elizabeth was named one of Connecticut's top '40 under 40' by Connecticut Magazine for her dance and teaching achievements.As a teacher, Elizabeth has taught for the past six years at Fineline Theatre Arts in New Milford and at studios in Westchester and Rockland counties. She is certified to teach beginner/intermediate mat pilates through Power Pilates, NYC. Elizabeth is excited to share her enthusiasm and knowledge to the next generation of dancers.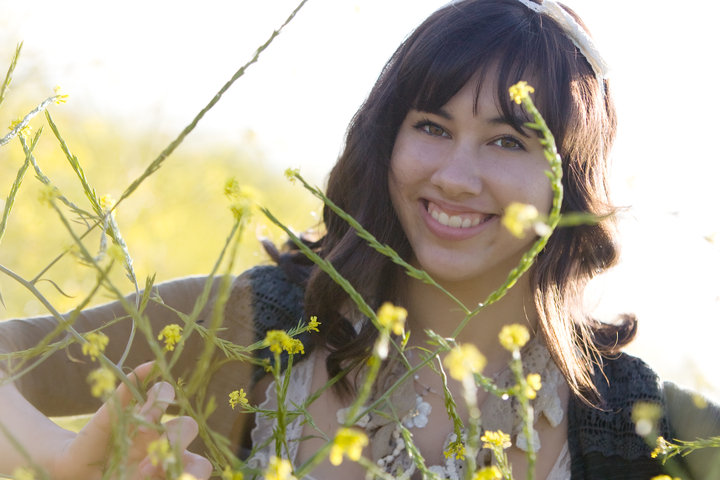 Leyna Woods, Guest Artist (Level 2 – 6, Elective, Adult) Raised in California, Leyna Woods began her ballet training at the age of twelve at a local studio on scholarship. At fourteen, she was selected to be privately coached by a former dancer of American Ballet Theatre, Christina Gibbs.  Under Gibbs' careful tutelage, Woods attended American Ballet Theater's Detroit Summer Intensive (2006) and Kirov Academy of Ballet's Summer Intensive (2008). In 2009, Woods was hired by the Crystal Cathedral to perform as a dancer in the Glory of Christmas productions.  From 2006-2010, Woods founded and directed a small troupe of dancers, called Rejoice Ballet Troupe, which ministered to nearby nursing homes and churches.  She also taught ballet at Jimmie deFore Dance Center and South County Classical Ballet.  From 2010-2014, Woods received further training and dance education at Belhaven University under the instruction of Laura Morton, Caleb Mitchell, and Ravenna Tucker. She received the Bezalel Award (2010) and represented the university for two years at the American College Dance Festival Association (now ACDA).  In 2012, she accompanied a group of Belhaven students and faculty to South Korea where they performed for and ministered to college students, churches, and orphanages.  Woods graduated summa cum laude from Belhaven University in 2014 with a Bachelor of Fine Arts in Dance. She worked as a company artist with Ekklesia Contemporary Ballet from 2014-2016 and is now excited to be with Vivid Ballet in its inaugural season.
Marsha Ismailoff Mark, Guest Teacher was Artistic Director of the Marsha Ismailoff Mark School of Ballet, the Committee for Ballet Miniatures, and the Malenkee Ballet Repertoire Company for over 30 years until she retired in 2001, passing on her legacy to Ms. Johnston. She produced numerous ballet productions, among them memorable full-length productions of the Nutcracker and Coppelia which included renowned principal dancers to mentor her students. Mrs. Mark studied with Russian Ballet Masters George Volodine and George Balanchine and her biography is included in the 1995-96 edition of Who's Who in American Women, Who's Who in the World, and Who's Who in Russia. In 2001, Ms. Johnston, theCommittee for Ballet Miniature, the Malenkee Ballet Repertoire Company, and the students, presented her with a Degas statue placed in the Cyrenius H. Booth Library rose garden for her dedication to the community.
"Mrs. Mark has touched many children's lives throughout her career, and her creativity was an inspiration to all who attended her school. My desire to become a teacher was greatly influenced by the deep sense of heritage that she instilled in me through her teaching and mentoring. The opportunities and experiences she provided shaped me as an individual, a dancer, and a teacher. I am privileged and honored to be carrying on this tradition." ~ Jennifer Johnston
Shamil Yagudin, Former Guest Teacher "taught at the Bolshoi School in Moscow and was Principal Coach and Ballet Master holding advanced degrees from the Institute of Theatrical Arts in Moscow and the Moscow Choreographic Institute. He held the prestigious title of People's Artist of the Russian Federation. His life's work was the international development and preservation of classical ballet; he was a master in the studio, and coaching was what he loved most. He respected every dancer he taught and was dedicated to perfecting their art to the best of their aspirations. He touched thousands in the classical ballet world, and I was blessed to have him as a mentor and a friend. Shamil has passed on in spirit, but his love of ballet, his teachings, his knowledge, and the friendships he made in his journey of life will remain as a testament to his life's passions through the legacy he passed on through others." ~ Jennifer Johnston
"I will never forget the many classes I took with Shamil. He always expected the best from every one of his students, and though he was strict, I always knew he pushed me to perfection out of love of the art and respect for my ability to contribute to its future. I hope to always infuse my teaching with both the passion and push for artistic perfection with which he inspired so many of his dancers." ~ Tory Gozzi