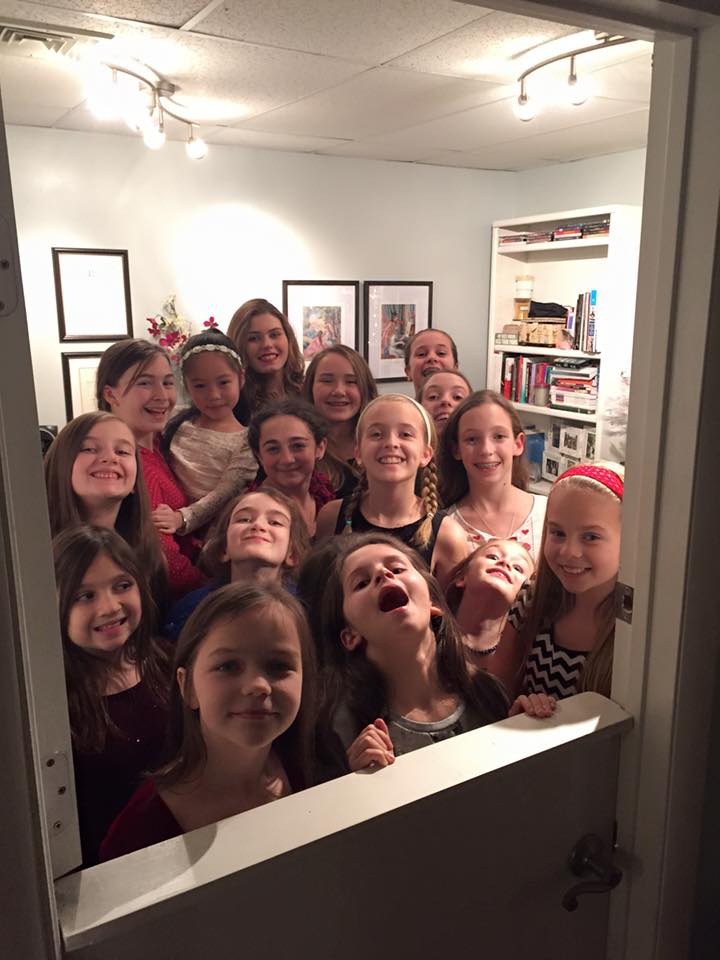 Group Voice Classes are offered in eight-week sessions twice yearly.  Classes focus on learning different types of repertoire, learning how to blend voices to make a unified sound as well as other basic vocal technique, learning to harmonize, and staging works for performance.  Recordings are made at the end of each session both in video and audio form.
The fall session features a focus on Christmas carols and hymns which are performed at the Rotary Pancake Breakfast at the Alexandria Room (Edmond Town Hall) the first weekend in December as well as trips to local nursing homes and assisted livings.  The session culminates with presentation of the group works as part of the studio's winter recital.
The spring session features a focus on musical theater songs, canons, spirituals, classical and contemporary music with performances at local nursing homes and assisted livings and also at the studio's spring recital.  Stylistic differences are explored as well as foreign language.
If interested in joining the studio's group voice class, please call to inquire: (203) 241-5362 or email: torygozzi@gmail.com
To listen to one of our former group projects: